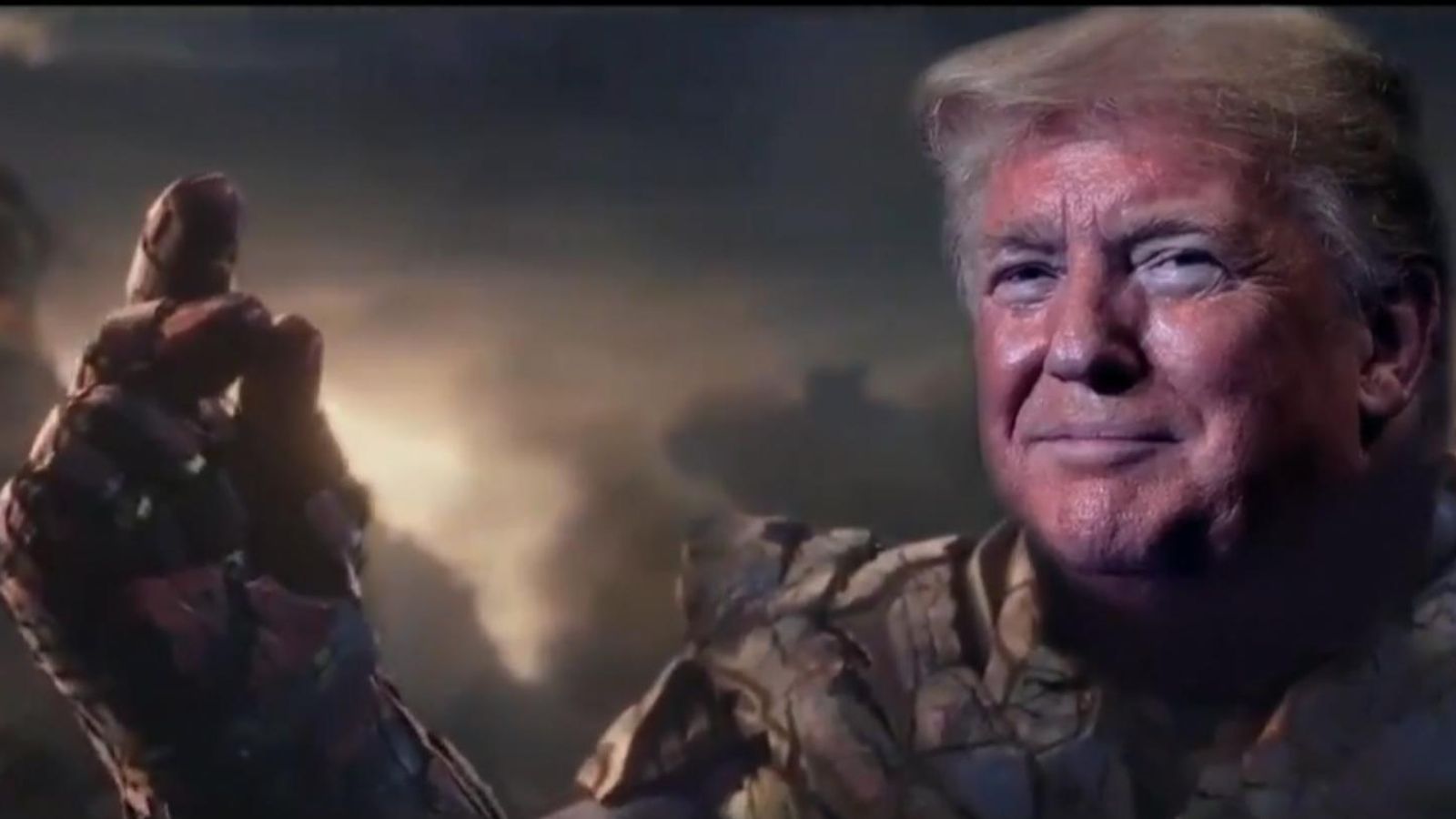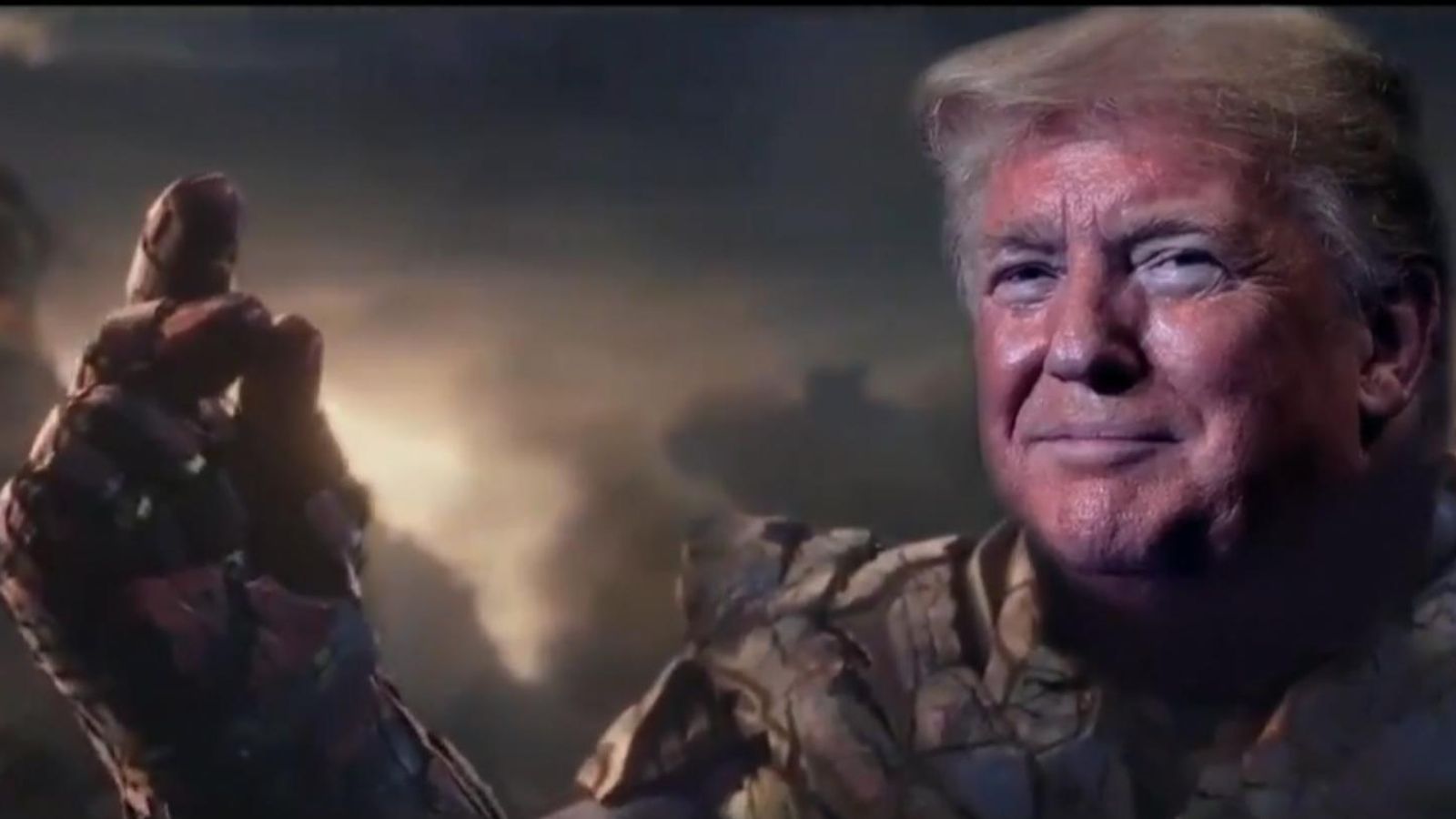 Donald Trump's campaign team has released a video portraying the president as supervillain Thanos from the Marvel comics films.
The clip shows Mr Trump's face superimposed onto the character's body in a scene from Avengers: Endgame where Thanos says "I am inevitable" before snapping his fingers to wipe out half the world's species.
It then cuts to footage of House speaker Nancy Pelosi and other Democrats who disappear into a cloud of dust as they discuss the president's possible impeachment.
House Democrats can push their sham impeachment all they want.

President Trump's re-election is