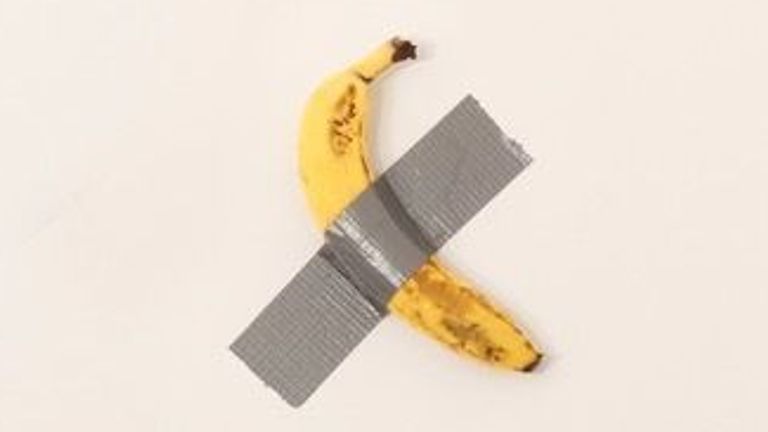 It sold for $120,000 (£91,300) just last week - but the artwork of a banana duct-taped to a wall has now been scoffed.
Performance artist David Datuna posted videos online showing himself peeling the fruit from the wall and consuming it in front of scores of onlookers at the Art Basel Miami Beach exhibition on Saturday.
Entitled Hungry Artist, he described eating the banana as an "art performance" and said the Comedian installation, by Italian artist Maurizio Cattelan, was "very delicious".
"I love Maurizio Cattelan artwork and I really love this installation. It's very delicious