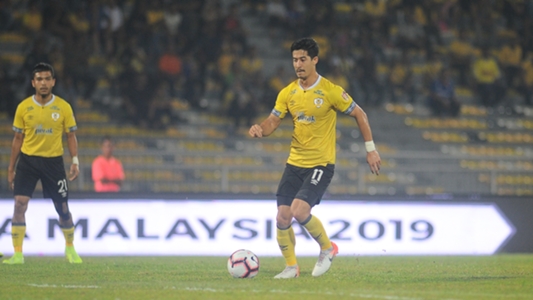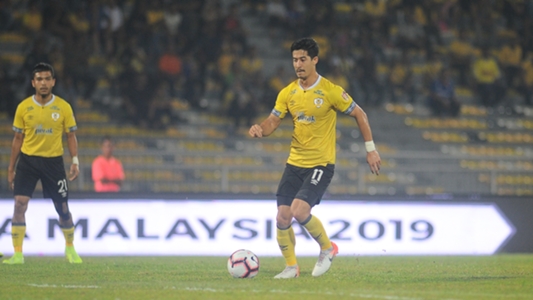 Keep updated on Malaysia Super League clubs' player movements ahead of the 2020 season.
FELDA UNITED
In: Ariff Farhan, Zarif Irfan Hashimuddin (PKNS).
Out: Arif Fadzilah Abu Bakar (Terengganu), Norazlan Razali (Melaka United), Hadin Azman, Jocinei, Kei Ikeda, Thiago Junio, Masaki Watanabe.
Former PKNS goalie Zarif Irfan Hashimuddin joins Felda United for the Super League 2020. Had a sensational start in 2019, and was even called up to the national team. #MSL2020 pic.twitter.com/bYWl2uWG2A

— T. Avineshwaran (@avineshW90) November 25, 2019
KEDAH
In: Hadin Azman (Felda United), Kpah Sherman (PKNS), Kipre Tchetche (Terengganu), Zulkhairi Zulkeply (UiTM), Irfan Zakaria (Kuala Lumpur, Sharil Sa'ari (PDRM), Aiman Afif, Loqman Hakim (Kedah youth teams), Tam Sheang Tsung,
Out: Fernando Rodriguez, Jonatan Bauman, Edgar Bernhardt, Abdul Hadi Hamid, Syazwan Tajudin, Syahrul Azwari, Shahrul Igwan, Ramadhan Hamid, Syawal Nordin, Asri Mardzuki.
MELAKA UNITED
In: Romel Morales (PKNS), Shyamierul Razmee Jasmi (SAMB), Fakhrullah Rosli (SAMB), Curran Ferns (Port Melbourne), Norazlan Razali (Felda United), Annas Rahmat, Ferris Danial (Negeri Sembilan), Khair Jones (Kuala Lumpur), Akmal Zahir (UKM), Khairul Anwar Shahrudin (Terengganu), Nurridzuan Hassan (Selangor), Uche Agba (PDRM).
Out: -
PAHANG
In: -
Out: Safuwan Baharudin, Saddil Ramdani.
PERAK
In: Hafiz Ramdan (PKNP).
Out: Brendan Gan (Selangor), Hussin Eldor, Nor Hakim Hassan.
PJ CITY
In: -
Out: Serginho
PKNS FC (taken over by Selangor as reserve team beginning 2020 and will not sign new players)
Out: Jafri Chew, Kpah Sherman (Kedah).
SELANGOR
In: Brendan Gan (Perak), Rodney Celvin (PKNS).
Out: Faiz Nasir (Terengganu), Michael Nguyen, Amri Yahyah, Nurridzuan Hassan (Melaka), Endrick dos Santos, Latiff Suhaimi, Fandi Othman, Azreen Zulkafali.
TERENGGANU FC
In: Arif Fadzilah Abu Bakar (Felda United), Nasir Basharudin (Perak), Faris Ramli (Hougang United), Faiz Nasir (Selangor), Dominique Da Sylva.
Out: Kipre Tchetche (Kedah), Malik Ariff, Syamim Yahya.
UiTM FC
In: -
Out: Amer Azahar (Pulau Pinang) Zulkhairi Zulkeply (Kedah).
Follow Goal Malaysia 's Instagram account!