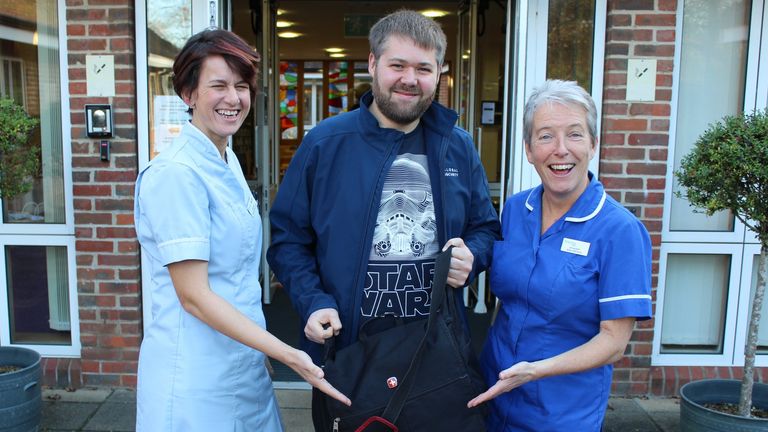 A terminally ill hospice patient has been granted his wish to see the new Star Wars film early from his bed.
The movie was couriered under top secret orders to the Rowans Hospice in Hampshire after a plea to help the father went viral on social media, with star Mark Hamill, who plays Luke Skywalker in the series, helping out.
Star Wars: The Rise Of Skywalker is the ninth and final episode in the long-running Skywalker saga, but it is not due for release in the UK until 19 December.